The Needs


130 million people, about one tenth of the entire Chinese population, are either migrant workers or children of migrant workers. An estimated 20% are school aged children. These children face major barriers toward receiving a quality education: poverty, an unstable life, and the current residential registration system. While migrant workers are becoming indispensable in urban development, their children are facing the threat of illiteracy. Furthermore, serious social problems loom in the horizon as these migrant children grow up.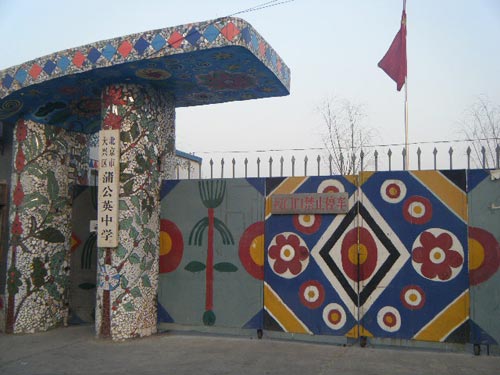 Our School


The Dandelion School was established in August 2005. It is the first and the only middle school established specifically for children from low-income migrant families in Beijing. It is a charitable, non-profit educational institution located in Daxing District, a suburb of Beijing City.

Transformed from an abandoned factory, the Dandelion School came to life as teachers, staff, volunteers, and donors converted these 3.2 acres of land into a thriving school.

We, the founders and staffs at Dandelion, believe that through education we nurture a child's character, and by nurturing a child's character we make the world better.

The school is governed by a board of trustees. Financially, we are supported through tuition, government funds and contributions from individuals and organizations. The school manages its financial assets with the utmost care, professionalism and transparency. The KPMG is responsible for the school's accounting. In 2009, Dandelion School was awarded "Model Project" by the "One Foundation", and "Outstanding Non-Governmental Middle School" by China Teachers" Development Foundation.

Our Curricula


The school is in full compliance with the State Compulsory Education Law. In addition to state-mandated curricula, the school has also developed courses to meet the special needs of migrant children.

Supported by Empower Foundation, our two-year "Character Education" program seeks to seamlessly integrate character education and emotional growth into day-to-day teaching.

Our Teachers


All teachers have middle school teaching certificates. In order to tackle the challenges in providing quality education, we emphasize the continuing growth of teachers. Organizations including World Education, the International School of Beijing, and CICC offer funding and several training series to our teachers to encourage their innovation and to open their horizons to new ideas.

Our Graduates


The school has partnered with several other schools to ensure students have options for further development. After the students graduate from the Dandelion School, the school will continue to support and care for its graduates.

Our "Under One Sky" program, supported by "One Foundation", offers additional training, equipping students with practical life skills to make the leap toward finding employment.

In addition, with two years funding from Microsoft, our "Unlimited Potential" program offers free computer training courses for young migrant workers in the local community.